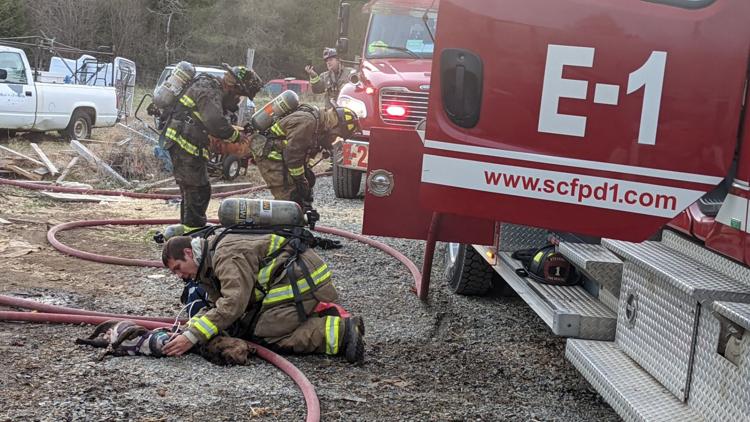 Firefighters came to the rescue of nine dogs trapped inside a burning home on Thursday.
Facebook posts from both Stevens County Fire District #1 and IAFF Local 4333 Stevens County Professional Firefighters say that a passerby noticed smoke and flames coming from a home off of Redman Road in Stevens County.
Crews arrived quickly and got the fire under control, but the home was a total loss.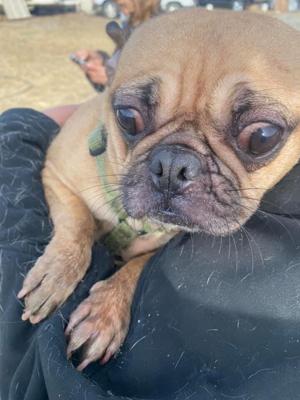 They were able to get inside and rescue the nine dogs inside, including this pup who was hiding under a bed well into the search operation, according to one of the posts.
"If there is a survivable space like this pup found, we will come for you," Local 4333 wrote in their post.
The homeowners were not home, according to firefighters. Miller Vet Services arrived to care for the animals. Spokane County Fire District 4 and Deer Park Ambulance also assisted.